Acquire practical skills to make your journey in self-reliance as trouble-free as possible.
Workshop videos and supporting PDFs included with this course: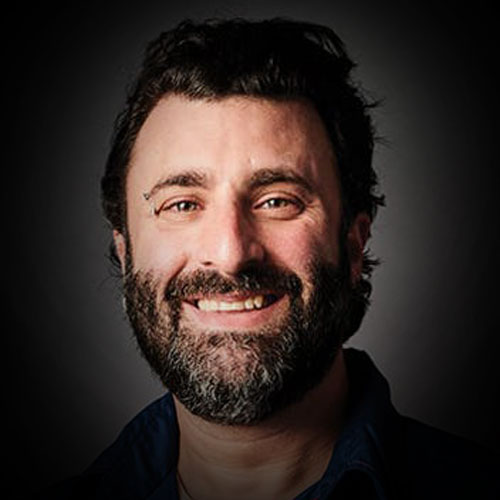 Koji Alchemy
Jeremy Umansky delivers a comprehensive look at modern koji use around the world. Based on the book that he co-wrote with Rich Shih, Koji Alchemy, he shows how to use koji to rapidly age charcuterie, cheese, and other ferments.
Jeremy Umansky is a chef/owner of Larder: A Curated Delicatessen & Bakery in Cleveland, Ohio, nominated by the James Beard Foundation as the Best New Restaurant in America in 2019. He has been featured in numerous publications like Bon Appetit and Saveur and was named "The Deli Prophet" by Food & Wine in the March 2019 Makers Issue.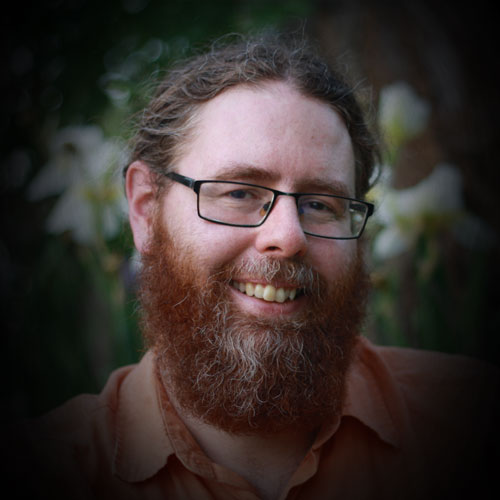 Traditional Beer Brewing
Jereme Zimmerman discusses the simplicity of brewing beer using a basic beer-brewing kit that can be purchased from any homebrew shop, or even with equipment and ingredients you may very well already have in your kitchen. Before the modern homebrewing explosion, "farmhouse brewing" was the norm in nearly every household. Zimmerman provides tips on how to easily and affordably take up this hobby, and he presents information for both beginning and intermediate brewers on using herbal and wild-foraged ingredients that were once commonplace in brewing.
Jereme Zimmerman is a writer and traditional brewing revivalist who lives in Kentucky. He has been published in various magazines and websites, and he travels globally to speak on topics such as fermentation, natural and holistic homebrewing, modern homesteading, and sustainable living.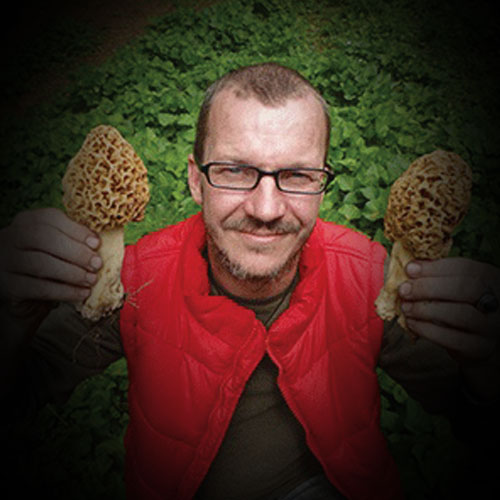 Introduction to Medicinal Mushrooms
Join best-selling author and mushroom researcher Tradd Cotter as he guides you through an introduction to Medicinal Mushrooms. The quality and potency of mushrooms is a direct reflection of their environment, and Tradd walks you through the process of how mushrooms program their chemistry to achieve the best results. A gallery of common species that can be easily grown or wild harvested is included in this simplified and informational overview that will get you started making your own medicinal remedies for many health conditions.
Tradd Cotter is a microbiologist, professional mycologist, and organic gardener who has been tissue culturing, collecting native fungi in the Southeast, and cultivating both commercially and experimentally for more than 22 years. He's the author of Organic Mushroom Farming and Mycoremediation, published by Chelsea Green in 2014.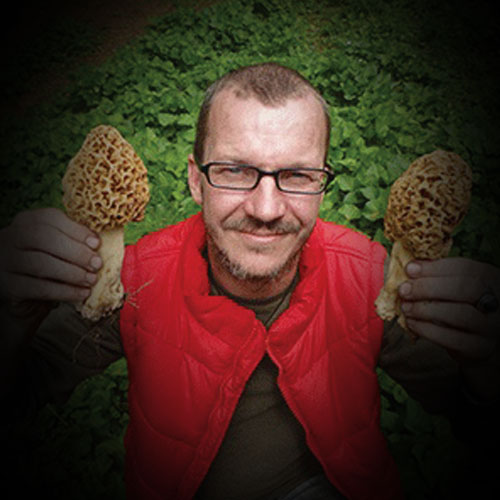 Four Easy Ways to Grow Mushrooms at Home
Looking for an amazingly easy class to get you started in growing mushrooms? Learn four easy methods of mushroom cultivation that have the potential for high-yielding, low-tech operations at home or on the farm. Tradd Cotter discusses cultivating mushrooms on logs, stumps, wood chips, composts, spent coffee grounds, paper, and cardboard. Learning these four techniques opens the door to being able to cultivate dozens of edible and medicinal species with little or no startup costs or expensive equipment.
Tradd Cotter is a microbiologist, professional mycologist, and organic gardener who has been tissue culturing, collecting native fungi in the Southeast, and cultivating both commercially and experimentally for more than 22 years. He's the author of Organic Mushroom Farming and Mycoremediation, published by Chelsea Green in 2014.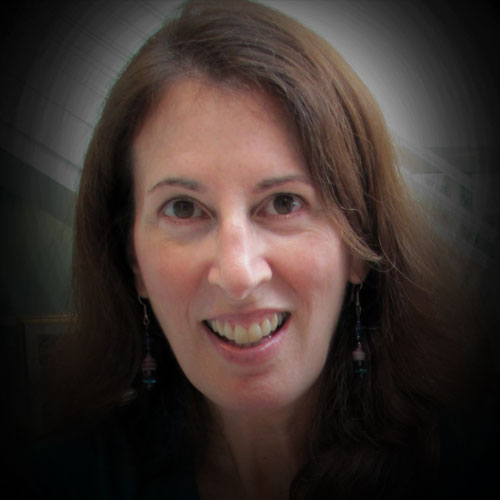 Vermicomposting Makes Sense for Homesteads
If you vermicompost on your homestead, it can increase your income. By mixing vermicast into your soil, your plants will grow faster and healthier, have higher yields, and repel pests and diseases. If you make enough vermicast to sell, you can charge $200 to $1,000 per cubic yard (compared with $30 for compost).
People in 110 countries have contacted Rhonda Sherman about vermicomposting during the past 26 years she's spent working at North Carolina State University. Her new book, The Worm Farmer's Handbook, was just published by Chelsea Green Publishing. She gives about 40 presentations annually, primarily about vermicomposting and composting on small and large scales. Sherman holds an annual vermicomposting conference that draws participants from around the world.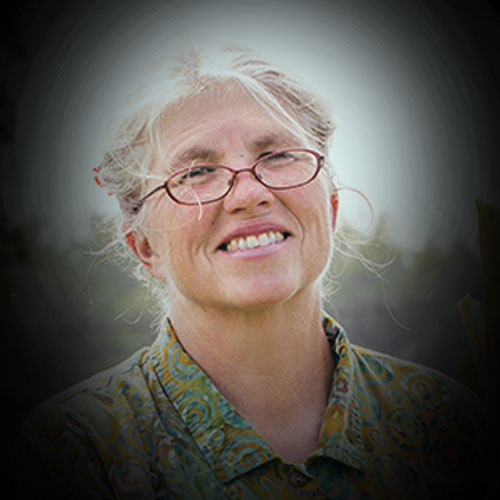 Farming on the Wild Side: Growing fruit, biodiversity, and resilience
Ecologist, farmer, and writer Nancy Hayden shares the evolution of her farming practices and philosophies that address climate change, biodiversity, water quality, and making a living from the land. Learn how to increase bird and pollinator habitat, manage pests ecologically, soak up carbon to increase soil fertility, and grow your own fruit.
Nancy and John Hayden are co-creators of The Farm Between, an organic fruit farm, fruit nursery, and pollinator sanctuary in Jeffersonville, Vermont. They're the authors of Farming on the Wild Side: The Evolution of a Regenerative Organic Farm and Nursery (Chelsea Green Publishing). Nancy is also a writer, ecologist, artist, and former environmental engineering professor.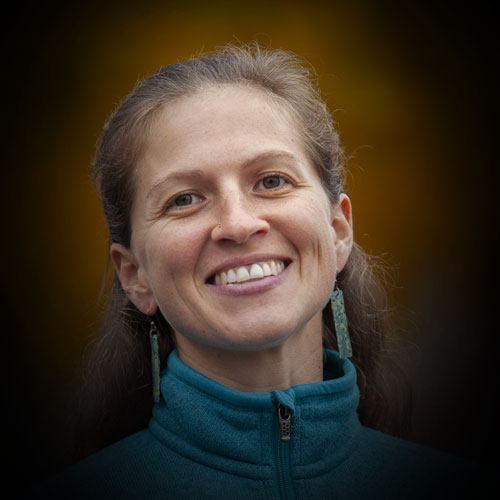 Create Your Inexpensive No-Till Garden with Sheet Mulching
Traditional methods of garden establishment require the use of a tiller or an immense amount of labor to remove existing grass from your new gardening space. This technique fails to preserve the beneficial processes that are present in undisturbed soil. Using a no-till, no-dig approach will help improve the quality of your soil over time, which ultimately results in fewer pests, fewer inputs, fewer weeds, less labor, and improved soil fertility. Sheet mulching is a technique used by numerous no-till, no-dig organic growers and permaculturists, in which multiple layers of organic matter are used to smother grass and build organic-rich beds on top of existing lawns. Learn how to build raised and in-ground beds using sheet mulching, the benefits of this technique, and the numerous materials that can be sourced (mostly free) to start your beds.
Leah Webb has worked in nutrition and gardening education since 2009, with a focus on engaging children in healthy eating habits through experiential learning and discovery. Webb started and runs the Deep Rooted Wellness blog, on which she posts stories and tips regarding nutrition, gardening, and healthy families. Her book, The Grain-Free, Sugar-Free, Dairy-Free Family Cookbook, is a comprehensive guide for families interested in gracefully implementing a restrictive diet. She obtained her health coach certification from the Institute for Integrative Nutrition, and her Master of Public Health degree from Georgia Southern University.
Get access to the Practical Skills Course with our "All-Access" bundle. The MOTHER EARTH NEWS ONLINE: All-Access registration provides access to all of our courses and prerecorded webinars - including all existing courses, recorded webinars, and dozens of new courses in the works for only $35/year!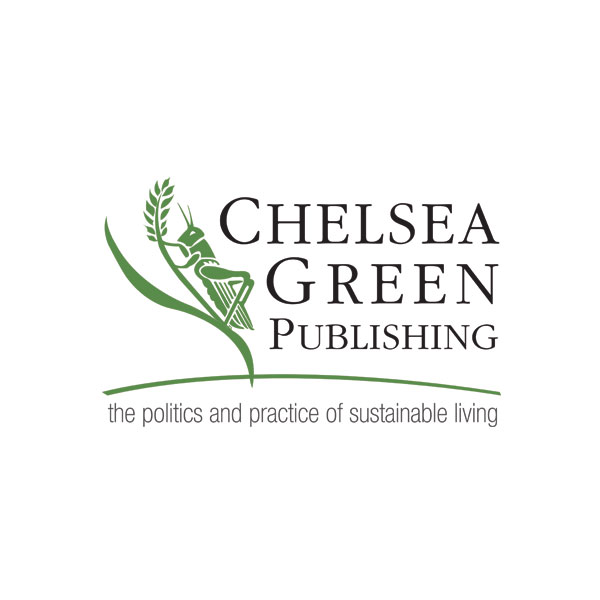 Thank you to Chelsea Green Publishing, our Practical Skills Course sponsor!
Chelsea Green Publishing is recognized as a leading publisher of books on the politics and practice of sustainable living, publishing authors who bring in-depth, practical knowledge to life, and give readers hands-on information related to organic farming and gardening, ecology and the environment, healthy food, sustainable economics, progressive politics, and, most recently, integrative health and wellness.