In November 2020, we introduced our Poultry 101 Course, which featured a variety of instructional videos for the beginning poultry keeper that ranged from breed selection to coop structures to basic nutrition tips. Now for the moderately experienced, Transitioning to a Market Flock Course features valuable, practical guidance on taking your poultry operation to the next level. Presented by veteran poultry farmers from the American Pastured Poultry Producers Association, topics run the gamut on how to confidently make the move to a market operation. Learn how to manager broiler cash flow, production costs, and model pricing with Chicken Math. Discover a more advanced processing setup with Dave and Ginger Shields of Pastured Life Farm. Consider nutritional needs as your flock grows, covering broilers, layers, and turkeys, in addition to how to deal with runts.
Get access to the Transitioning to a Market Flock Course with our "All-Access" bundle. The MOTHER EARTH NEWS ONLINE: All-Access registration provides access to all of our courses and prerecorded webinars - including all existing courses, recorded webinars, and dozens of new courses in the works for only $35/year!
This course is sponsored by:
Murray McMurray Hatchery has been a trusted, family-owned company dedicated to hatching the highest quality poultry, hand-packing each order with care for 104 years. They offer the widest selection of rare and heritage breeds, low minimums, and the supplies you need to raise a successful flock.
Click here to request a FREE CATALOG from McMurray Hatchery.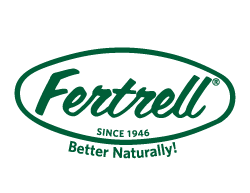 The Fertrell Company is your trusted partner; creating superior products for healthier soil, plants and animals. Healing the earth and feeding the world – Better Naturally! Perfecting poultry appearance and performance has gone to the next level with the Fertrell Poultry Show and Breeder Supplement! Unmatched balance of amino acids, essential high fat protein, probiotics, custom balanced vitamins, and trace mineral. All of the essentials for gorgeous feathers, better health and fertility. Visit fertrell.com and use promotion code 15MENF to get 15% off the Fertrell Poultry Show and Breeder Supplement. Good for all orders placed my March 31, 2021.