Raising pigs can be a rich and rewarding contribution to anyone's farmstead. Curated and presented by "Pork" Rhyne of The Livestock Conservancy, Introduction to Raising Pigs covers a wide range of issues everyone should consider when getting started.
"Pork" Rhyne kicks things off with an introduction that provides an overview of heritage breeds that have been carefully selected and bred over time. The course goes on to cover feed considerations, health tips, start up costs, breeding advice, and selling to market. He also discusses the advantages and disadvantages of different systems for raising pigs, whether on pasture, Silvopasture, a woodlot, a dirt lot, or in a barn.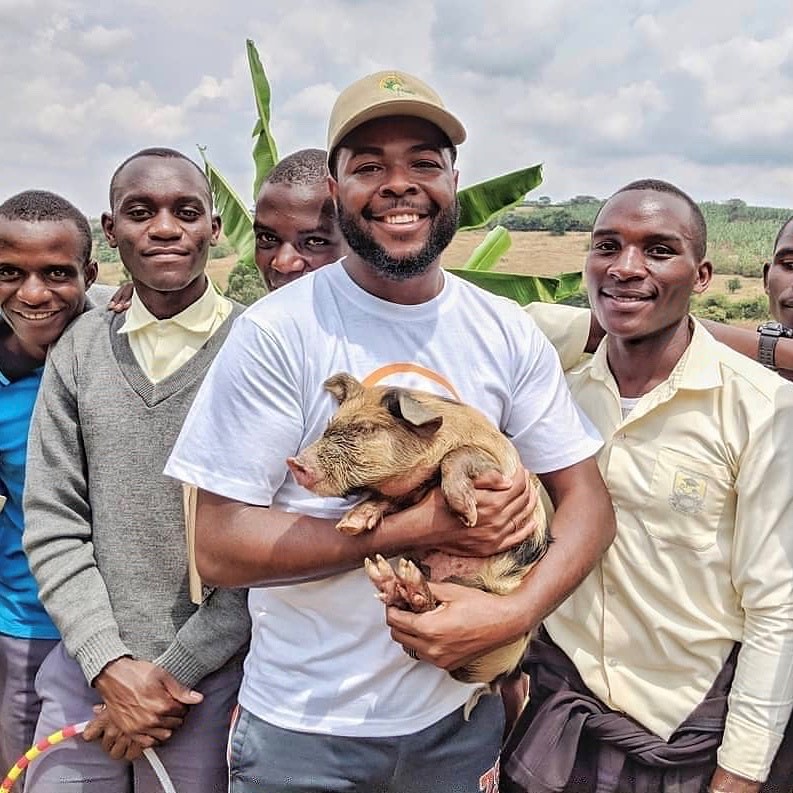 About the Instructor
"Pork" Rhyne is a "pork evangelist" known across the country and even overseas in East Africa for his work as an international agricultural educator and niche meat marketing expert. For more than five years, "Pork" Rhyne has dedicated his life to training and educating experienced and beginner farmers, primarily on small-scale livestock production, business, and marketing. Rhyne has been featured in MOTHER EARTH NEWS, Applegate, "Farming While Black" by Leah Penniman, The Good Meat Breakdown, Zingerman's Camp Bacon, Carolina Farm Stewardship Association, California Certified Organic Farmers, and much more. You can find him on YouTube and Instagram @Pork.Rhyne.
Available in days

days after you enroll

Introduction to Raising Pigs

Produced in partnership with:
The Livestock Conservancy works to save nearly 200 heritage breeds of livestock and poultry from extinction. Modern agriculture favors only a handful of highly specialized breeds at the expense of biodiversity. The Conservancy protects breeds that are wonderful choices for today's small-scale, sustainable farms and homesteads.